Sydney Swingers Club
Do you dare to be different? Our Secret Spot is a Sydney Swingers Club that serves as your path to fantasy, exploration, seduction and satisfaction. Your wildest dreams and lip-biting thoughts no longer have to be just for you. Now you can join a Swingers party in Sydney that is more than just a night out – it is an experience that will leave you aching for more.
OUR VISION
Is to be an exquisite emporium
of fantasy fuelled desires for
couples to explore and revel.
OUR VALUES
Outrageously Fun, Spine Tingling Sexy.
Oooo la la Classy, Professionally Professional.
Truly Memorable.
Welcome to the Club
Your experience will feature in a beautiful venue. The music is contemporary, the surrounds are decadent, and the atmosphere drips with lustful sexuality. At Our Secret Spot, you can shake off the shackles of society and enjoy sexual expression with your partner and other like-minded couples.
This is no mere adult club. You have high standards and so do we. Your desires do not include a seedy 'adult swing club' (comb-overs & stonewashed denim with runners) so why would you attend a place like that? Our Secret Spot will delight you and you will quickly realise why we are the best swingers club in Sydney.
The emphasis and unique aspect of Our Secret Spot is we are for swinging couples in Sydney, be they local, interstate or international. To clarify, the venue caters for swinger couples – those that are sexy and adventurous who appreciate other glamorous and sophisticated couples. Whether you are an experienced or a novice swingers couple you are sure to be in the hottest Sydney Swingers Club.
Single women are permitted to attend; however, single men are not.
Please have a look at the rest of the website and find out just how good an adult club can be. There is plenty of information for the curious to find out all they can about swingers sex parties.
As further testament to our high standards, Our Secret Spot is nominated as the best Sydney Swingers Club by Australia's Largest and most reputable swingers site RedHotPie.
Award Winning Swingers Club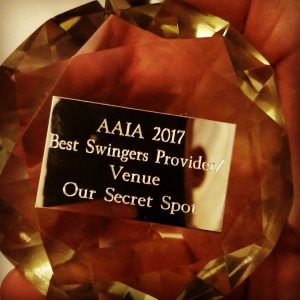 Our Secret Spot has been awarded Best Swingers Club 2017.
The Australia Adult Industry Awards (AAIA) 2017 saw Our Secret Spot awarded as the best swingers club in Australia. We are humbled by such an accolade and grateful to our guests that have supported us over the years and to those that voted for us to receive this award.
In the Media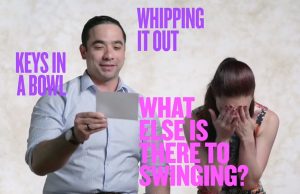 Our Secret Spot founders, Jess and Lawrence appeared on You Can't Ask That (ABC)
Lawrence and Jess partake in a quistionairre show asking certain groups of Australian's about their lives. This show is funny, cringe-worthy and heartfelt. Get a good glimpe into what swinging in Australia really looks like…watch the show here.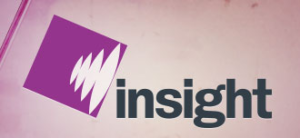 Our Secret Spot founders, Jess and Lawrence appeared on Insight (SBS)
Swinger couple Lawrence and Jess join a discussion about open relationsips (this includes swinging) to see how they work and if they can last…watch the interview here.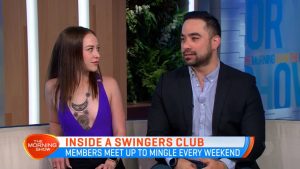 Our Secret Spot founders, Jess and Lawrence appeared on The Morning Show (Sydney)
Jessica and Lawrence's second interview on The Morning Show. Watch from 31 minutes…watch the interview here.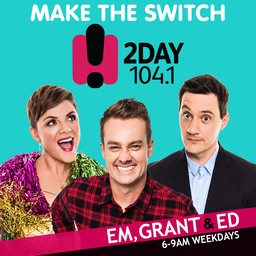 Our Secret Spot founders, Jessica & Lawrence, had chat with 2Day FM 104.1 Sydney Breakfast team about the club and swinging.
Em, Grant and Ed ask Jess and Lawrence anything about swinging and Our Seret Spot. Listen to the interview below.
Our Secret Spot has been featured on news.com.au
Nikki Goldstein and her partner went to a "newbies" night at a swingers club…read the full article here.

Our Secret Spot has been featured in the Daily Mail.
From the outside it's just another terraced apartment in a quiet Sydney suburb.

But step inside on the weekend, and you'll find…read the full article here.

Listen to the owners of Our Secret Spot on Triple M Sydney.
We were invited onto Triple M's Sydney breakfast show, The Grill Team, to discuss what actually happens inside a swingers club. Listen to the interview below.
 

Testimonials
Email: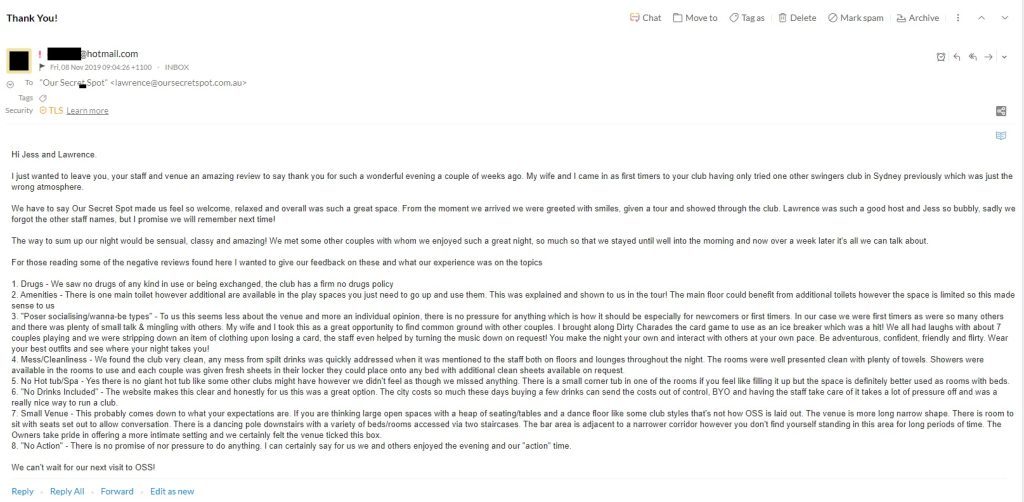 Private text Messages: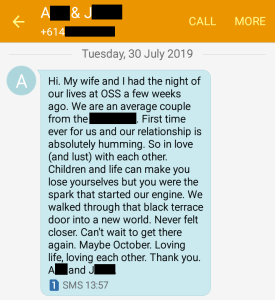 Private Instagram Message: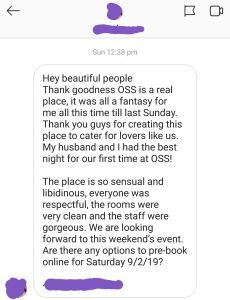 Private Red Hot Pie Messages: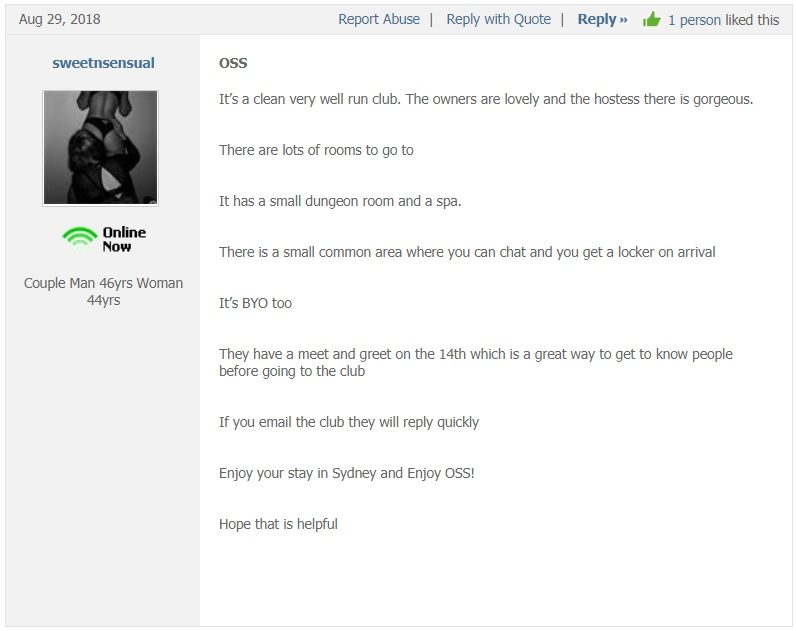 Events
Upcoming Events at the Best Sydney Swingers Club
Friday 15th November – Little Black Dress (LBD) Night, where anything black goes.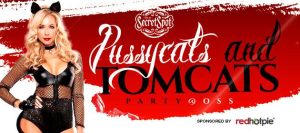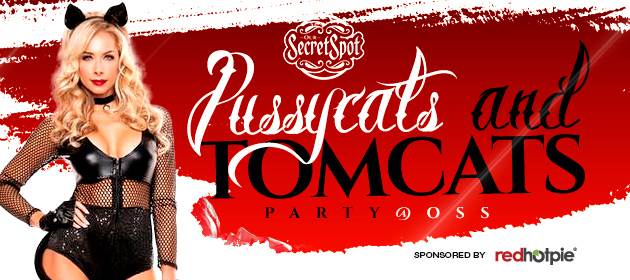 Saturday 16th November – Calling all sexy pussies and toms to slink their way to the club.
General Information
OSS Podcast
What Happens at Our Secret Spot This episode will give you an insight into what happens at Our Secret Spot when the party is running. Hear real guests discuss their debaucherous playtime on the night. Newcomers often ask what happens at Our Secret Spot and the answer will depend on what you are looking for in your night. The club [...]
Podcast

Go on and listen to the By the Bi podcast brought to you by Mr and Mrs Atom. They tell stories about the play situations they experience and the places they visit. They are big fans of the club and we are big fans of theirs. Listen to the podcast here

Check out the Swinging Downunder Podcast from an awesome and sexy couple, C & D. Join them on their journey through the swinging lifestyle as they cover of on various topics from visiting the club, sex swings, soft & full swapping, and much more. Enjoy!
Contact Us
Address: 93 Crown Street, Darlinghurst, NSW, 2010
Phone: 0478 131 769
Or send us a message now. Fill out our form HERE.