Upcoming Sydney Swingers Parties – Our Secret Spot: Darlinghurst
Check out our Upcoming Sydney swingers parties at Our Secret Spot: Darlinghurst – our original swingers club in Sydney

The club is open every Friday, Saturday evening. The following dates are planned events.
We have regular Sydney swinger parties and special swinger events. Read below for details on the best upcoming Sydney swinger parties. xox
Yes Ma'am – Friday 24th January from 8:30pm till 3:00am
Yes Ma'am is Sydney's newest swingers and kinksters night with a twist! It is a Femme-top exclusive event – in this space, the women are in control.
It is a play optional party – there will be plenty of time and space to go off and get up to some mischief, but don't feel pressured to do so/don't pressure anyone into doing so. Any kink play or sexual activity that occurs must be negotiated clearly and passionately consented to. Femocracy and Everybody Loves Feet operate their events based on R.A.C.K. – Risk Aware Consensual Kink.
All gender identities are welcome – all who identify as women are invited to come and enjoy this party as a top, bottom or switch. Those who identify as men may only come as a bottom. We are a LGBTQIA+ friendly event. If you identify outside of the binary then you are welcome to attend in the capacity that best suits yourself; taking the above details into consideration.
BYO Alcohol – We will have a staffed bar where you can store your booze. We will have non-alcoholic drinks/mixers available and the staff will gladly measure and mix your drink for you.
Refreshments Provided – We will have a range of non-alcoholic drinks (tea, coffee, soft drinks, juices, water) and some light snacks as well (V, VG, GF options available. Let us know if you have any allergies).
Free glass of bubbles on entry!
All refreshments will be served by the dedicated Femocracy Service Submissives.
Foot Worship Lounge – We will have a dedicated space perfectly set up for foot spas and massages while you socialise, thanks to Everybody Loves Feet! Foot scrubs, massage oils, and more will be available for use.
Discretion is assured.
Single men must email us to be sent the ticket link to make their purchase.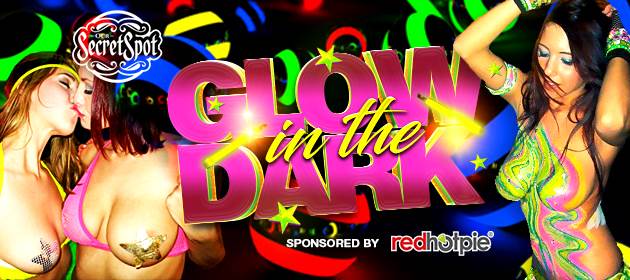 Glow Party – Saturday 25th January 
Come dressed in something sexy and bright! Some ideas are something WHITE OR FLURO.
At the Glow Party, the lounge room will plunge into black lights and your white and fluro attire will glow! It's such a sexy and vibrant atmosphere.
We will also have some Glow in the Dark paint you can put on your body and Glow Sticks for a bit of extra fun.
This party is perfect for hot couples who love an 'off the wall' party while seducing or being seduced by other sexy couples.
***Door sale tickets only***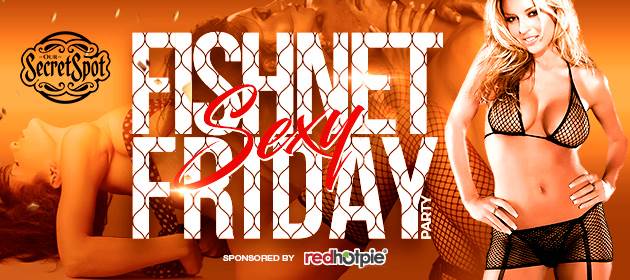 Fishnet Friday – Friday 3rd January
Looking and feeling sexy is important for having a great time at Our Secret Spot.
Thigh high fishnet stockings have long been a provocative item of clothing and they certainly have a place in our hearts at Our Secret Spot.
Come along to Fishnet Night dressed in your most alluring fishnet stockings.
We also have new pairs of fishing stockings available for each lady if you don't have any.
Join the party and be tempted.
***Door sale tickets only***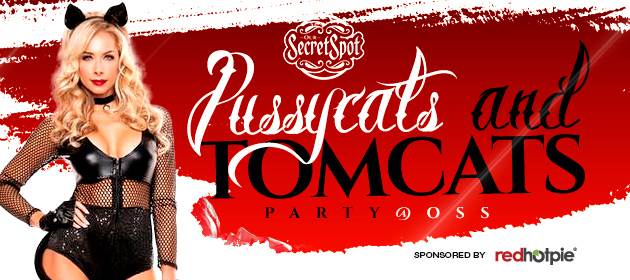 Pussycats & Tomcats Party – Friday 18th January
Our Secret Spot invites you to join our Pussycats & Tomcats Party.
We want all those playful Pussies and Tom's to slink their way to the club for a night of blissful fun.
Come along dressed to impress with some cat ears, perhaps some black arms gloves with claws, shirtless with a bow tie, or even a latex catsuit.
Join the sexiest crowd in Sydney for a night of naughtiness at Our Secret Spot.
***Door sale tickets only***
Newbie Friday – Friday 17th January from 8:30pm till 3:00am
Newbie Friday is a night for couples who are new to the swinging scene or perhaps have never visited a swingers club before. The feel of the club is an intimate crowd where you can have a drink, chat with the perfect background music and have some fun should you want to.
There is no pressure to do anything you don't want to at the club – there never is. The club is a sexy place to hang out and entertain your fantasies. Whether you want to jump in head first or savour the voyeuristic spectacles, its all up to you.
Please remember we are BYO alcohol. We do have mixers, juices, tea and coffee for your enjoyment. Of course we provide your safe sex provisions 🙂
Contact us for further information or you have any niggling questions you want answered. Or visit the website.
*** Tickets at the door ***